Our Vision
To be the best independently operated Brokerage in Australia
Our Mission
To be the Preferred Finance provider for Medical Sector professionals
To be the No 1 trusted adviser for our Clients.
We take a holistic approach to our Clients' financial and lending needs, provide alternatives and deliver the desired outcome.
To support and partner with our Clients' journey of purchasing a Home or building a property portfolio.
To provide an inclusive culture for our staff, to support our community and protect our environment.
Our Values
Honesty, Integrity, Results driven
Our Belief
We believe that every Australian family has a right to own their dream home.
Our Family
Indi Waniga – Principal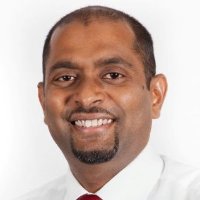 Indi has worked for 2 major Banks for over 6 ½ years. He was a Business Banker and Home Finance Manager for Westpac and a Mobile Lender for the Commonwealth Bank. His interest in lending and property grew when he bought his 1st property.  Since then he has gone through all the stages of property buying and selling and finding finance for them.   Indi can relate to many of his clients' needs on practical level.